Home * Biographies * Repertoire * Forthcoming Appearances * Bookings
Harpsichord Fund * Photo Gallery * Links
Biographies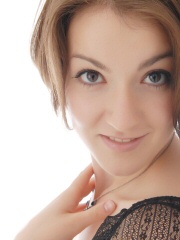 Emily Atkinson - Soprano...
...earned a degree in music education in New York before moving to London to study singing. Since completing her diploma at the Royal College of Music, she has been active singing in London-based chamber ensembles. She is also a frequent soloist for the Ionian Singers with whom she has premiered several new works and she enjoys performing Bach cantatas with the Sweelinck Ensemble at St Anneís Lutheran Church. Emily has sung roles in Haydnís Die Schöpfung, and Bachís St Matthew Passion and has been heard on BBCís Early Music Show performing Handelís Let God Arise with the Choir of King's College, Cambridge and Florilegium. Her vocal quartet The 1607 Ensemble was recently featured on BBC Radio 3ís ĎIn Tuneí and at Brighton Early Music Festival. Emily is also an enthusiastic educator and works in London primary schools as a music teacher and choir director.
...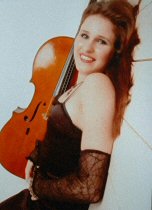 Hannah Monaghan - Baroque Violoncello...
...was born Hannah Lloyd in 1980 and from the age of 12 studied 'cello at the Junior Guildhall School of Music & Drama with Nancy Green and later with Selma Gokcen. In September 2004 she completed a masterís degree in performance and ethnomusicology at Royal Holloway College, University of London, then went on to be a scholar supported by the Amaryllis Fleming and Jacqueline Ward Awards at the Royal College of Music where she completed a postgraduate diploma in early music, specialising in the Baroque cello. Hannah's passion for chamber music is expressed in diverse ways: she plays with female 'cello quartet Donnacelli, with whom she has toured Spain and Germany; with early music ensemble Tarquinia, whose 2007 inaugural concert took place at Bath Abbey; with the EMFEB Ensemble who premiere newly commissioned works; and in various bands including funk band Winter Roberts with whom she recently performed at Ronnie Scottís Jazz Club, and electric pop band Temposhark.
...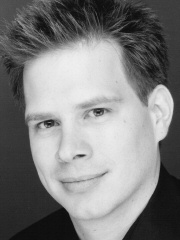 Andrew Pickett - Countertenor...
Ö..is the first, and so far only, counter-tenor to originate from New Brunswick, Canada. After earning masterís degrees in both biochemistry and music in that country, he went on to study at the Royal College of Music, where he learned with Ashley Stafford. His current teacher is Andrew Watts. Recent roles include Refugee (cover) in Dove Flight (British Youth Opera), Gandarte in Handel Poro (London Handel Festival), Ottone Líincoronazione di Poppea (Il Corpo Cantante), Sorceress Dido and Aeneas (Woodhouse Opera); and Tolomeo Giulio Cesare (Summer Opera Lyric Theatre, Toronto). This autumn he played Arasse in the modern premiere of Hasse Siroe (Ensemble Serse) and Alto Chorus in Handel Acis and Galatea (New European Opera). Concert performances include Bach St John Passion (Manchester Cathedral), Bach Mass in B Minor (Royal College of Music) and Purcell King Arthur (Britten-Pears International Summer School, Aldeburgh). He has a keen interest in new compositions for countertenor, winning the top vocal prize at the inaugural "Sing A New Song" competition at the RCM.
...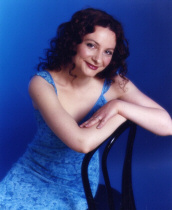 Netty Rhodes - Recorders...
...followed a career in social work before turning a passion for the recorder into a profession. In 2005 she was awarded a Masters Degree from the Royal College of Music, where she studied recorder with Ashley Solomon (early music), and Julien Feltrin (contemporary). Netty's eagerness to promote her often misunderstood instrument is fundamental to all her work. Keen to encourage new writing for the recorder, in March 2005 Netty was privileged to premiere a new work by British composer Laurie Bamon. Another favourite activity is the transcription and performance of little known English stage works of the later 18th Century, and Netty may often be found in the British Library leafing through original period song collections in search of items possibly not published or performed for around 250 years. As an educator, Netty tries to inspire from the very beginning a love and respect for the recorder amongst primary and secondary age school children. To this end she coordinates LYRC for Lambeth Music Service, a Borough-wide initiative providing an opportunity for the most talented young recorder players in Lambeth to perform together in consort.
...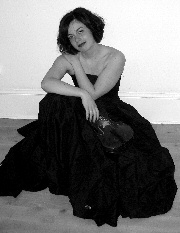 Daphne Manavopoulos - Violin...
...Montreal-born violinist Daphne Manavopoulos began violin lessons at the age of 3 at the McGill Conservatory of Music. Moving to Greece, she studied with Yiannis Vatikiotis, and then Vassilis Pappas at the Orpheum Conservatoire of Athens, completing their highest level Performance Diploma in 2007. She moved to London in 2008 to pursue an interest in historical performance, joining the class of Walter Reiter at Trinity College of Music and later privately. She has received tuition from Jeanne Lamon, Adrian Butterfield and David Staff, played in period ensembles at each of the London conservatoires and received scholarships to attend the Tafelmusik Baroque Summer Institute in Toronto and Dartington International Summer School.
Her professional experience includes work with Florilegium, The Hanover Band, Charivari Agréable, Chameleon Baroque Orchestra, Little Baroque Company, European Baroque Consort (Athens), and participation in the London Handel Festival.
In September 2010 Daphne starts the Intensive Masters programme at the Royal Academy of Music studying with Walter Reiter.
...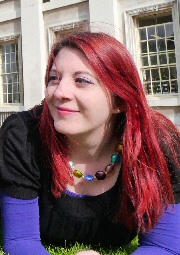 Claire Williams - Harpsichord...
....Originally from Bath, Claire studied piano, harpsichord, fortepiano and clavichord at the Royal College of Music in London. She graduated in 1999 with a BMus and two diplomas to her name, having won a clutch of prizes and awards along the way.
Since graduating from the RCM just over a decade ago, Claire has performed with a wide range of ensembles in both the UK and abroad. She is a regular member of Baroque Encounter Trio, and has recently joined both Musica Secreta and Il Festino as their principal continuo player. As well as specialising in Baroque chamber music, Claire has worked with many orchestras and conductors, including Walter Reiter, Philip Thorby, Alison Bury and Steven Devine.
Claire has recently completed a Masterís degree at Trinity College of Music, studying harpsichord and chamber organ with James Johnstone, supported by a full scholarship. She is now putting her energies into other projects, and remains much in demand as a performer and educator. Claire teaches piano at St Dunstanís College, is a staff accompanist at Trinity College of Music and is also a regular tutor on the Early Music For Youth Summer School. She can also occasionally be found shark diving, having recently qualified as a PADI Open Water Scuba Diver.